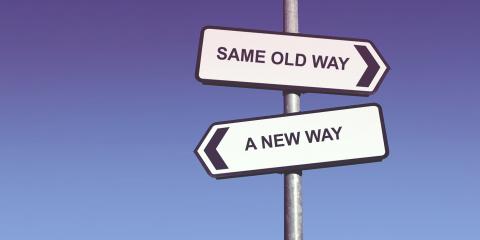 A most dangerous phrase: We've always done it that way
The most annoying phrase I come across in my work has to be 'but we've always done it this way'. Humans are creatures of routine and relying on tried and tested methods is often a harmless course of action. But it's also a common trap we fall into, where we can get stuck and stagnate.  It's easy to see why this can happen so easily. When people are comfortable with what they're doing, it's hard for them to see a reason to change.
Albert Einstein is widely credited with saying, "the definition of insanity is doing the same thing over and over again, but expecting different results." Tried and tested ways make sense in a lot of situations, but if something isn't working, or you're not getting the results you want, it's ludicrous to not explore different approaches.
In this blog we share an example where 'we've always done it this way' was turned on its head, leading to some real tangible benefits, and we share our top tips for when you're faced with barriers or you're met with resistance to change.
When the way we've always done it just doesn't make sense: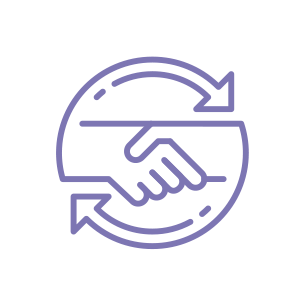 A company I worked for had struggled for years to create a consistently high-performing direct B2B sales team. Turnover of people was incredibly high – even for a sales team – there were consistent gaps within sales territories, so targets were always at risk of being achieved, and the HR team were constantly recruiting. There was no stability within sales teams and the managers were focused on inducting new recruits, rather than on driving engagement and productivity. Nothing the business did appear to make a significant difference.
As the HR Director at the time, I was keen to help solve the problem. I began by trying to understand how we recruited for the sales team. I found out that the first step was to ask applicants to complete both numerical and verbal reasoning tests, which had a set pass benchmark. When I asked why applicants were asked to complete these tests, and why the pass benchmark was set where it was, you guessed it, I was told 'We've always done it that way'. Did our sales team have to work with numbers and have great communication skills? Yes, they absolutely did, but did these tests demonstrate these skills and competence?
I wanted to find out what value these tests added to the recruitment process. I did some analysis looking at the top and worst-performing salespeople, and what scores they got in their reasoning tests in the recruitment process. And guess what, there was absolutely no correlation between high performance and high scores! In fact, in many cases, the best-performing salespeople had the lowest scores! Not only were these tests costing time and money, they weren't even predicting who may succeed in the role.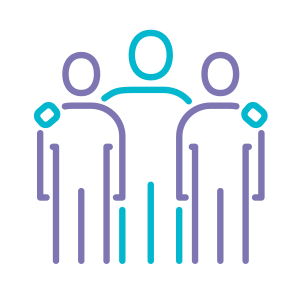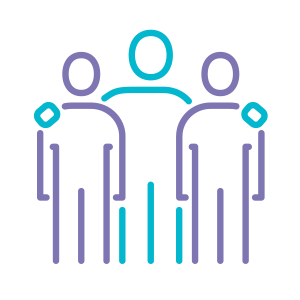 So what did make a high performing new business direct salesperson? Through focus groups with consistently high performers, in which I wanted to understand how they went about their work, I started to piece together a clearer picture. Previous experience or educational achievement didn't make a difference. Neither did proven skill or competence. The factor that made the biggest difference to performance was attitude and mindset. The highest performing salespeople all demonstrated high levels of passion and drive, they were tenacious, they persevered when things didn't initially go their way, and they were resilient when they got knocked back. None of this was revolutionary, although some of the realisations came as a surprise. It was simply that no-one had ever taken the time to step back and question the way things were done.
Based on this new understanding the recruitment process had an overhaul. People were no longer screened out for not having previous sales experience. The numerical and verbal reasoning tests were banished. Interviews no longer focused on behaviours such as customer focus and stakeholder management but instead concentrated on finding out about the candidates as people; what they were motivated by and how they worked.
As well as starting to form a stable, high performing sales team, other benefits emerged. This new approach not only reduced the time to recruit, it reduced the cost. The high performing salespeople felt valued and empowered. By involving them in the process they felt listened to and respected. We also started to involve them in the recruitment process, asking them to spend time with potential future team members, leaving them feeling both appreciated and responsible. This new understanding of what made a successful salesperson also enabled the sales manages to tailor onboarding, training and ongoing support more effectively.
Our advice for moving beyond the way you've always done things:
Be curious
Being inquisitive and having a desire to explore and learn can lead to the discovery of unknown information and new possibilities. Organisations need for efficiency can often stifle curiosity, which is unfortunate as it enables deeper thought and more creative solutions, as well as often developing more trusting and collaborative relationships.
Be clear on your intention   
As we've seen it's easy to get stuck in a way of doing things. Regularly taking a step back to think about the aim of something you're doing is a good practice to get into. Asking 'why?' you're doing something can often ignite an emotional response, and the dreaded 'because we've always done it this way', leaving you stuck. Instead try asking 'what are we hoping to achieve by doing this?' which will help move things forward and initiate change.
Empower and involve people
Every individual within an organisation is an untapped source of brilliantness. They often know far more about what is happening, what needs to be done and how to do it than leaders do. Create an opportunity for conversations and collaboration. It's guaranteed to lead to some fabulous ideas and novel suggestions and will leave those involved feeling really engaged and highly trusted.
Create a culture of adaptation and continuous improvement
Start to encourage and enable everyone in the organisation to question things, suggest ideas and find better ways of doing things. Build this into objectives, talk about it communication and recognise where it's happening. Starting to adopt the above pieces of advice will set your journey off in the right direction.
We work with organisations to enable change with lasting impact. If you have a current change challenge we could support with, we would love to hear from you. We would be happy to share ways in which we can collaborate with you and partner for success.