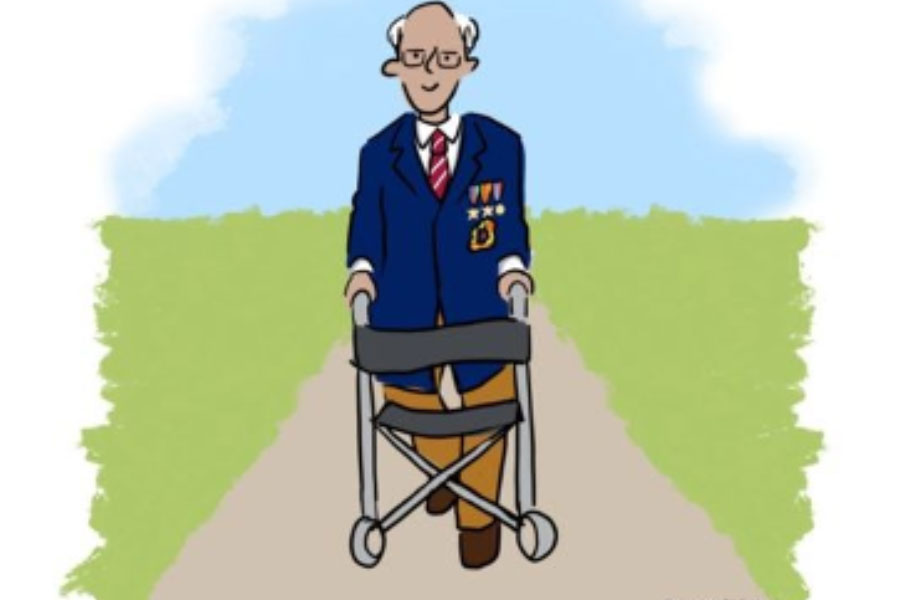 Capturing the Nations Heart – Lessons for Organisational Change
Captain Tom Moore, the 99 year old who completed 100 laps of his garden and raised over £32m for the NHS, captured the nations heart.
His story appealed to and united generations. He inspired and gave hope. He set a wonderful example through epitomising strength and endurance during tough times. A true hero.
So what we can learn from this truly remarkable story about how it can be applied in successful organisational change?
Captain Tom connected people emotionally to an idea at a personal level. He used vivid descriptions and metaphors that captured the imagination. When he said with conviction "The sun will shine on you again, and the clouds will go away" I believed him. His genuineness and authenticity was hugely captivating.
His story and the challenge he set himself was one of struggle and endeavour. We were left rooting for him and cheering him on literally every step of the way. He created empathy and a shared meaning for us all.
We were given a call to action, and ask to donate to the NHS, and therefore felt as though we were contributing to something larger than ourselves. This leads to a sense of purpose and happiness within each of us.
This story has shown how small things when they generate momentum, can create huge shifts.
Connecting emotionally, telling a story, creating a shared meaning, and inspiring purposeful action are all critical components of successful, lasting organisational change.
What a remarkable man and an inspirational story, with such rich learning.
We work with organisations to enable change with lasting impact. If you have a current change challenge we could support with, we would love to hear from you. We would be happy to share ways in which we can collaborate with you and partner for success.